Mango Madness
Moist mango infused white cake with a tangy mango cream frosting, garnished with a slice of sugar dusted dried mango slice.
Lanai Love
Fluffy white coconut macadamia cake topped with a sweet pineapple cream cheese frosting. Try a taste of Hawaii!
Key Lime Pie
A classic in cupcake form! Key Lime cake lined with a graham crust, topped with a fluffy meringue icing and lime zest.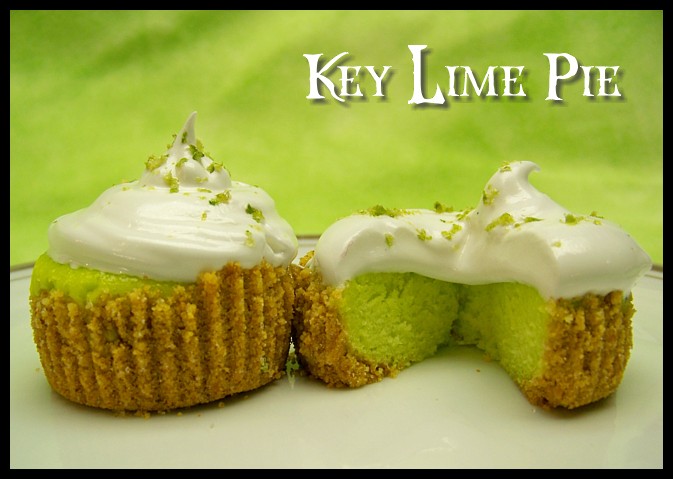 Peach Paradise
A white peach cake baked with fresh peach tidbits, capped by a sweet cream cheese frosting to send you into tastebud paradise.
Strawberry Delight
A fluffy angel food cupcake, topped with a sweet strawberry meringue swiss buttercream frosting and a slice of fresh strawberry.