Where has all the rum gone? Why it's in our cupcakes! Along with a few other goodies from the Captain's private stock!

Rum Runner
Yellow cake drizzled with a dark rum syrup and capped off with a pineapple rum frosting.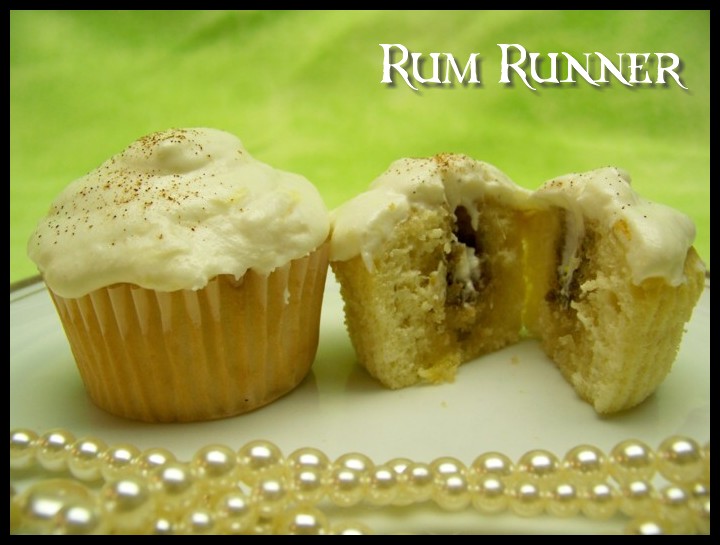 Midnight Margarita
White cake infused with orange liqueur and tequila, topped off with a lime buttercream frosting.
Sweet Sangria
A brandy and red wine cake flavored with fresh strawberry and peach tidbits, iced with a creamy citrus frosting.
Pina Colada
White coconut rum cake, topped with pineapple cream frosting and dusted with sweet coconut shreds.
Mojito
White rum and 7up cake, iced with a creamy lime frosting and garnished with mint.
Black And Tan
Moist Guinness cupcakes topped with an Irish Cream frosting - a combination of two of Ireland's best tastes!